My Specialties & Services
The services offered through my practice are focused on two major areas: psychotherapy and forensic services..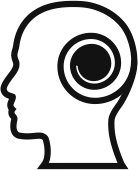 PSYCHOTHERAPY
Psychotherapy services are primarily based on a cognitive-behavioral and solution-focused approach which has research-based evidence of helping to create positive and enduring changes in individuals' lives. The general premise is that we can recognize and then, change negative thought patterns and replace them with more positive and reality-based thought patterns. I am also a holistic practitioner who believes in the mind-body-spirit connection. When we pay attention to all these areas of our lives, we can have a more balanced physical, mental and spiritual well-being.
CHILDREN
With children, my approach is utilizing aspects of play therapy whereby the child chooses which activity in the therapeutic interaction best suits them: talk therapy, therapeutic games, drawing, painting, art, or music. A child's world is play and therefore, work with children involves their primary way of relating to the world through play interaction. Including the parent in the session, known as "filial therapy", is sometimes used to assist the parent in reinforcing the skills the child is learning.


COUPLES
Couples therapy includes teaching principles of Emotionally Focused Therapy (EFT) (Sue Johnson) as couples learn to develop awareness of negative communication patterns and create more positive interactions whereby feelings of security, safety and comfort are more present in the relationship. Empirically validated Gottman Couples Therapy (John & Julie Gottman) is another approach in which I have received training. This approach assists couples to more effectively manage conflicts while deepening their relationship and intimacy and healing hurts from the past.
FORENSIC
The term "forensic" refers to cases whereby an individual or family may be involved in a court-related dispute or divorce. This might involve cases of divorce whereby the couple may benefit from Co-Parenting Therapy to assist them in improving communication as co-parents, resolving issues of conflict, or developing more effective strategies for co-parenting. Post-divorce, some couples find it difficult to transition to a business-like (parenting) relationship from the previous romantic/intimate (spousal) relationship. Co-parenting therapy can assist to help parents more effectively make this transition.


PARENTING COORDINATION
Parent Coordination is a process that assists divorced or separated parents to achieve more effective communication skills in order to follow a prescribed parenting plan for their children. This is an alternative dispute resolution process that is child-focused and is a counter-solution to the traditional litigation process of going to court to allow a judge to settle the disputes between the parents.
GAL
A Guardian ad Litem (GAL) is sometimes appointed by the Court to serve as an advocate to a child(ren) in a complex divorce matter. A GAL is typically on a case for two years and serves to assist the Court to understand what solutions would be "in the best interests of the child". Several factors are examined in understanding this issue and a report is submitted to the Court at the conclusion of this process with recommendations for the child.


COLLABORATIVE FAMILY LAW
Collaborative Family Law is a team-like approach to resolving divorce-related matters without the adversarial, often more stressful approach of litigation. I have been trained as a mental health neutral to serve as a guide in this process which includes both legal and financial experts to help the parties respectfully resolve the issues at hand. This team approach includes a pledge to avoid litigation and encourages an open dialogue of discussion on the issues to achieve conflict or parenting plan resolution. This approach is often preferred over mediation or litigation as the parties work together in a private, respectful, and confidential environment to achieve the best outcome for their family and children.